New Praline-Shells
Range expansion of praline-shells - for more variety in your home confectionery.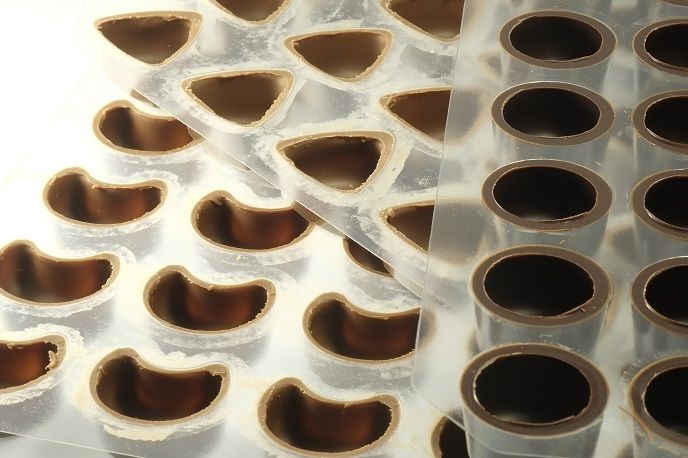 Three new praline shells are now available and thus in time for Easter. Completes the variety in your praline program.


Triangle praline shell Milk
Halfmoon praline shell Milk
Round praline shell Dark
All three varieties come in layers of 56 or 63 pieces of praline shells each. When filling the hollow shells, an edge of 1.5mm should be left to ensure optimal closing of the hollow bodies.
create 06.02.2020, 01:13